4 Reasons You Need to Adopt Liquid Cooling for Your Data Center
Marketing Team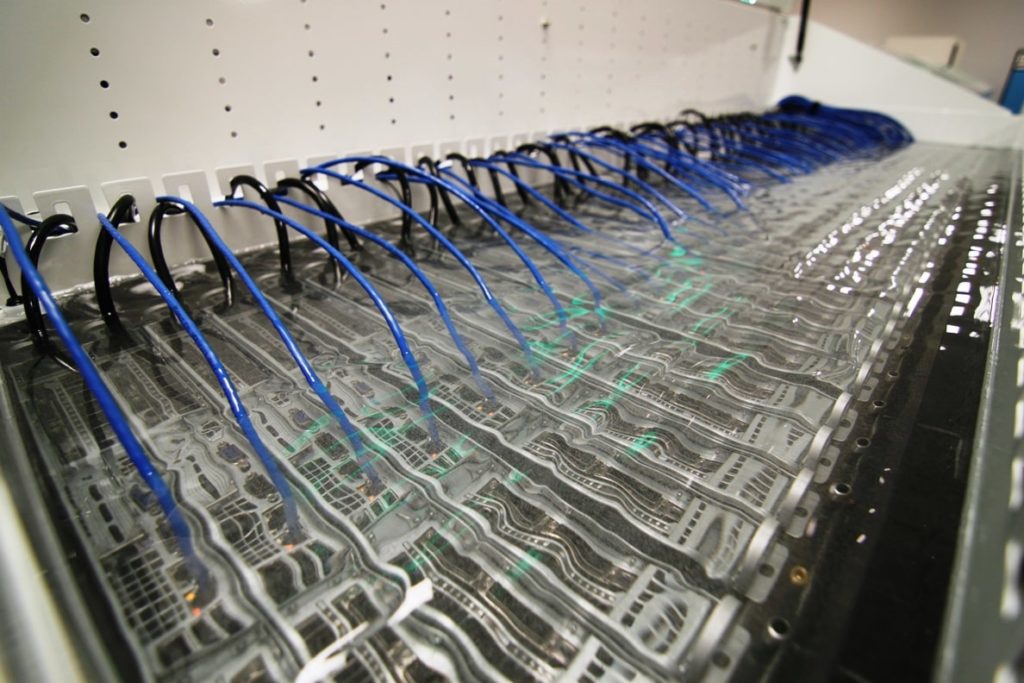 Liquid Cooling solutions are taking the data center industry by storm. They are the perfect solution to the requirements of the data center of the future. Liquid cooling provides various benefits over conventional air cooling systems, like, smaller carbon footprint, better energy efficiency, lower TCO, higher server reliability, quieter data center, etc. Although, liquid cooling also entails some disadvantages like higher CAPEX costs and requirement of the new operation and maintenance skills compatible with the liquid cooling solutions, it is an absolutely advantageous decision in the long run. Read more about it here.
To help you make a decision about liquid cooling solutions we have compiled a list of reasons that help you make an informed decision about the application of Liquid Cooling at your data center. Here are the 4 important factors and how they affect the adoption of liquid cooling.
1. Increase in Rack Densities
Data center cooling infrastructure has always been affected by innovation IT equipment technology. The demand for IoT, 5G, AI, and Edge Computing have resulted in compact and denser IT equipment at the data center which is calling for changes in the supporting cooling infrastructure.
New technologies have driven the use of high-power GPUs to accelerate computational workloads and increased CPU power consumption with the increasing processor power. The modern data centers strive for zero-latency to support the modern technology which in turn again increases the heat density of the rack.
These factors drive the physical density and temperatures of the rack high, making it unviable for the rack to be air-cooled. Thus, calling for a more effective solution like liquid cooling.
2. Pressure to reduce PUE
There is a huge increase in the number of data center being built, including contemporary and edge, which increases the energy consumption by the data center industry. This is increasing the social responsibility and prompting data centers to lower the PUE of their data center.
Energy cost of a data center is a major expense and data center operators have been working on reducing it. Cooling being the second most energy-intensive segment after servers can offer a huge advantage. Liquid cooling data centers around are seeing a 20 – 30%  reduction in power consumption, proving itself to be the solution for the power consumption challenge in a data center.
3. Space Constraints
Adoption of liquid cooling solutions allows the reduction in overall space for a particular IT load. This can prove to be a boon for metropolitan cities, urban areas, and edge deployments, which see a serious space crunch. It not only reduces the required white space but also brings down the grey space. It eliminates the need for hot and cold aisle, the IT equipment can be literally placed anywhere. Liquid cooling makes the data center as a whole compact, which allows servers and computing possible in places which are not supported by air cooling.
4. Harsh Environments
The wide adoption of edge data centers now places the data center equipment in harsher non-idealistic environments. Deployments in sectors like manufacturing expose the expensive infrastructure to harmful air contaminants. Enclosing them in the integrated air-conditioned room has turned out to be costly and inefficient. Liquid cooling provides a viable alternative for such environments. Liquid immersion cooling not only isolates the equipment from such harsh environment it also requires for removal of all fans from the servers which protects them from any airborne contamination.
Liquid cooling solutions are usually considered as a solution for high-performance computing. But the advantages offered even help large data centers and edge computing solutions overcome many challenges faced by data center operators. Advantages, like energy saving and reducing the power bill of the data center, saving space in data center, and tackling harsh environment, are only among the major advantages it offers. Hence, liquid cooling solutions are being more readily adopted and are set to become a popular trend in the IT industry in the next few years.