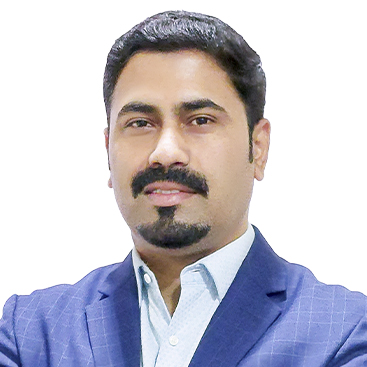 Vinay Heda
Yogendra Singh Rajput
Director - Data Center Business
Vinay Heda Joined PRASA in 2023, as a management team member and in the capacity of Director to take on Data Center Business. He is an accomplished & experienced senior executive, with 16 years of a successful career in the Electrical & Automation industry and has credible experience in driving Sales, Business Strategies, Marketing, Operations, and Customer engagement.
Prior to joining PRASA, Vinay worked with SIEMENS, R STAHL, L&T, HONEYWELL & SCHNEIDER ELECTRIC, in various functions and capacity to drive growth, success, and customer satisfaction.
Vinay holds a Management degree from SP Jain Institute of Management & Research, Mumbai, and completed his Bachelor's degree in Electrical Engineering from the Govt College of Engineering, Amravati.
At PRASA, Vinay is driving business growth, strategies, and people engagement to enable a quantum leap for organization.