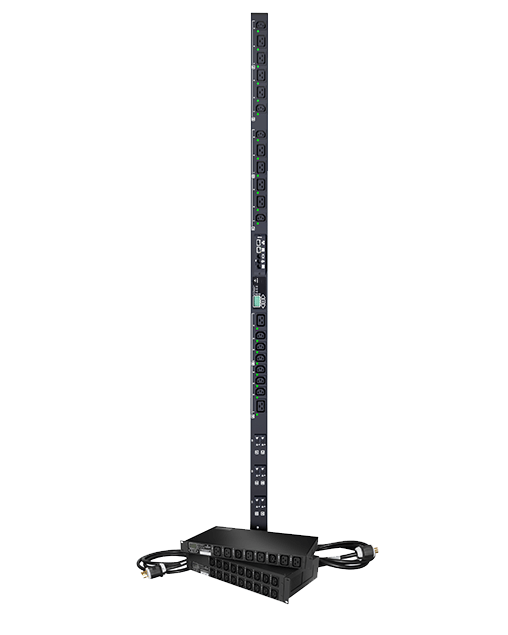 Vertiv MPH2 "R" Model Managed Rack PDUs – Outlet Level Metered and Switched
Vertiv MPH2 Managed Rack PDU offerings deliver remote monitoring and control capabilities in a range of models. The Vertiv MPH2-R is designed for customers who value discrete monitoring and control. Each MPH2-R provides metering and switching capability from the input to the receptacle. The MPH2-R gives you a clear view of usage and the ability to segment data by the input, branch and receptacle.
Models
Benefits & Features
Documents & Downloads
Vertiv MPH2 MPHR1112
Vertiv MPH2 MPHR1121
Vertiv MPH2 MPHR1122
Vertiv MPH2 MPHR1123
Vertiv MPH2 MPHR1124
Vertiv MPH2 MPHR1125
Vertiv MPH2 MPHR1131
Vertiv MPH2 MPHR1141
Vertiv MPH2 MPHR1154
Vertiv MPH2 MPHR1156
Vertiv MPH2 MPHR1212
Vertiv MPH2 MPHR1213
Vertiv MPH2 MPHR1223
Vertiv MPH2 MPHR1214
Vertiv MPH2 MPHR1215
Vertiv MPH2 MPHR1241
Vertiv MPH2 MPHR1325
Vertiv MPH2 MPHR1331
Vertiv MPH2 MPHR1331
Vertiv MPH2 MPHR1331
Vertiv MPH2 MPHR1331
Benefits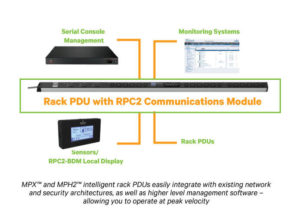 Monitors electrical and environmental parameters with set threshold and alarm tools
Controls and manages individual receptacles and/or groups of loads and devices
Allows you to predict failing conditions before they occur and proactively manage connected equipment for maximum uptime
Energy and power metering to maximize the data center power and cooling infrastructure
Lowest power consumption of all switched rack PDU designs ensures lower operating costs for datacenter
Up to four MPH2 rack PDUs may be interconnected as a Rack PDU Array, consolidating user IP connections and device monitoring.
Features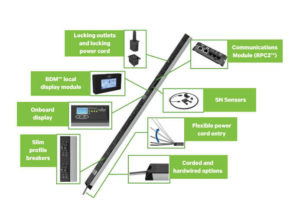 Industry leading operating temperature — up to 60˚C / 140˚F to support hot Internal rack environments
Bi-stable relays ensure basic power distribution in the event that intelligence is compromised
Accurate power metering of +/-1% voltage & current for assured oversight
Energy and power metering down to the individual receptacle
Comprehensive alarming including notification of overloaded branch circuits
Environmental sensing with threshold and alarm set-points
Notification on the loss or removal of individual rack equipment loads