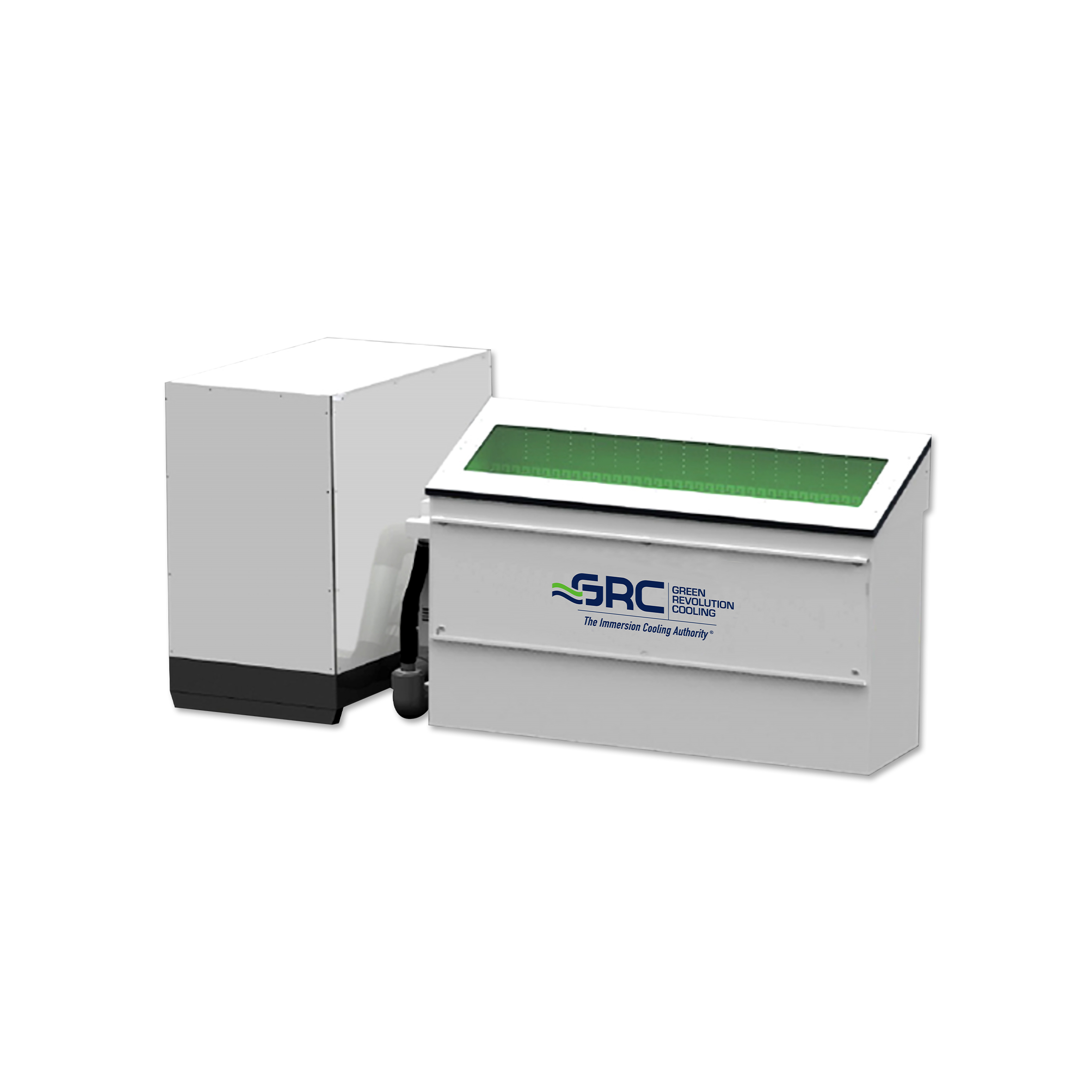 HashRaQ® – Micro-modular Rack-based Immersion Cooling System
Make crypto mining more profitable, slash data center capex and opex, mine different currencies based upon relative profitability and respond quickly to market fluctuations.
With minimal site requirements, HashRaQ, micro-modular server cooling systems from GRC significantly reduce the cost of building, running and expanding a successful blockchain computing operation.
Additional Information
Advantages & Benefits
Docs & Downloads
HashRaQ® Solutions Include:
52U rack filled with our proprietary ElectroSafe™ coolant
Coolant distribution unit (CDU)
GRC's Foresight monitoring and alerts application
Integrated cable management
Rack-mounted service rails for easy server maintenance and hot swaps
Cooling towers and plumbing up to CDUs
One-year limited warranty including 24/7 on-call GRC support staff and 24/7 remote monitoring
Extended warranty and maintenance programs are available
Advantages & Benefits of HashRaQ®
Whether you're interested in bitcoin mining or blockchain computing, there's a HashRaQ solution that's right for you.
Cut cooling energy by up to 95%
Attain an mPUE <1.05
Lower upfront costs 50%
Reduce server power draw 10-20%
Enables high-density data center layouts
Entirely ASIC/GPU-agnostic
Fast deployment: only 12 -14 weeks
Reliably cools up to 100kW/rack
Low space usage due to high density
Standalone infrastructure allows for distributed deployments in unconditioned spaces
Scale in single-rack increments