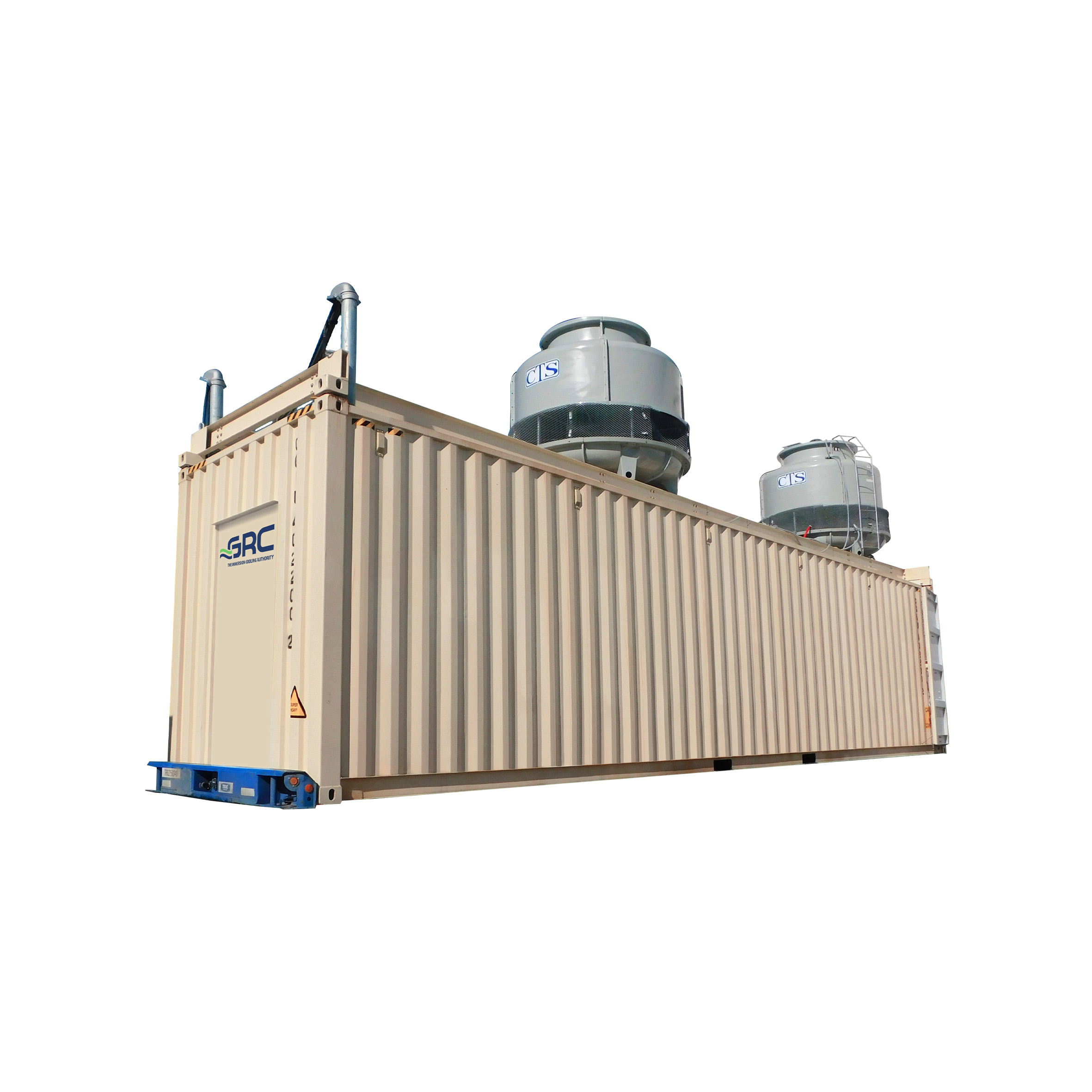 HashTank® – Modular Immersion Cooling System for Blockchain Applications
Want to add blockchain computing power but don't have a facility? Need to go where there's clean, affordable power? HashTank immersion cooling solutions by GRC are the answer.
They're turnkey mining data centers built inside ISO shipping containers, giving you total location flexibility — even for adverse conditions. You provide the power, water, and network. We do the rest.
Additional Information
Models
Advantages & Benefits
Docs & Downloads
HashTank® Modular Blockchain Computing Solutions Include:
20' or 40' ISO shipping container data center
Coolant distribution unit (CDU) + rack(s)
Integrated electrical infrastructure – including power distribution, breakers, panels, etc.
Racks filled with our proprietary ElectroSafe liquid coolant
GRC's Foresight monitoring and alerts application
Fire detection
Mini-split A/C unit for technician comfort
Integrated cable management
Rack-mounted service rails for easy server maintenance and hot swaps
One-year limited warranty including 24/7 on-call support and 24/7 remote monitoring
Whether you're interested in bitcoin mining or blockchain computing,
there's a HashTank solution that's right for you.
HashTank H20
20' container, 2 x 52U immersion-cooled racks and 2 coolant distribution units (CDU) supporting 216 kW of IT load
Includes switches, power distribution, custom cables, cable management, cooling towers, and fire detection
ISO container allows for easy transportation
Sealed container resists even the harshest environmental elements
Hybrid/dry cooler options available

HashTank H40
40' container, 6 x 52U immersion-cooled racks and 6 coolant distribution units (CDU) supporting 648 kW of IT load
Includes switches, power distribution, custom cables, cable management, cooling towers, and fire detection
ISO container allows for easy transportation
Sealed container resists even the harshest environmental elements
Hybrid/dry cooler options available

Advantages & Benefits of HashTank
Cut cooling energy by up to 95%
Attain an mPUE <1.05
Lower upfront costs 50%
Enables high-density data center layouts
Entirely ASIC/GPU-agnostic
Rapidly deploy in any environment
Supports up to 648 kW of IT load