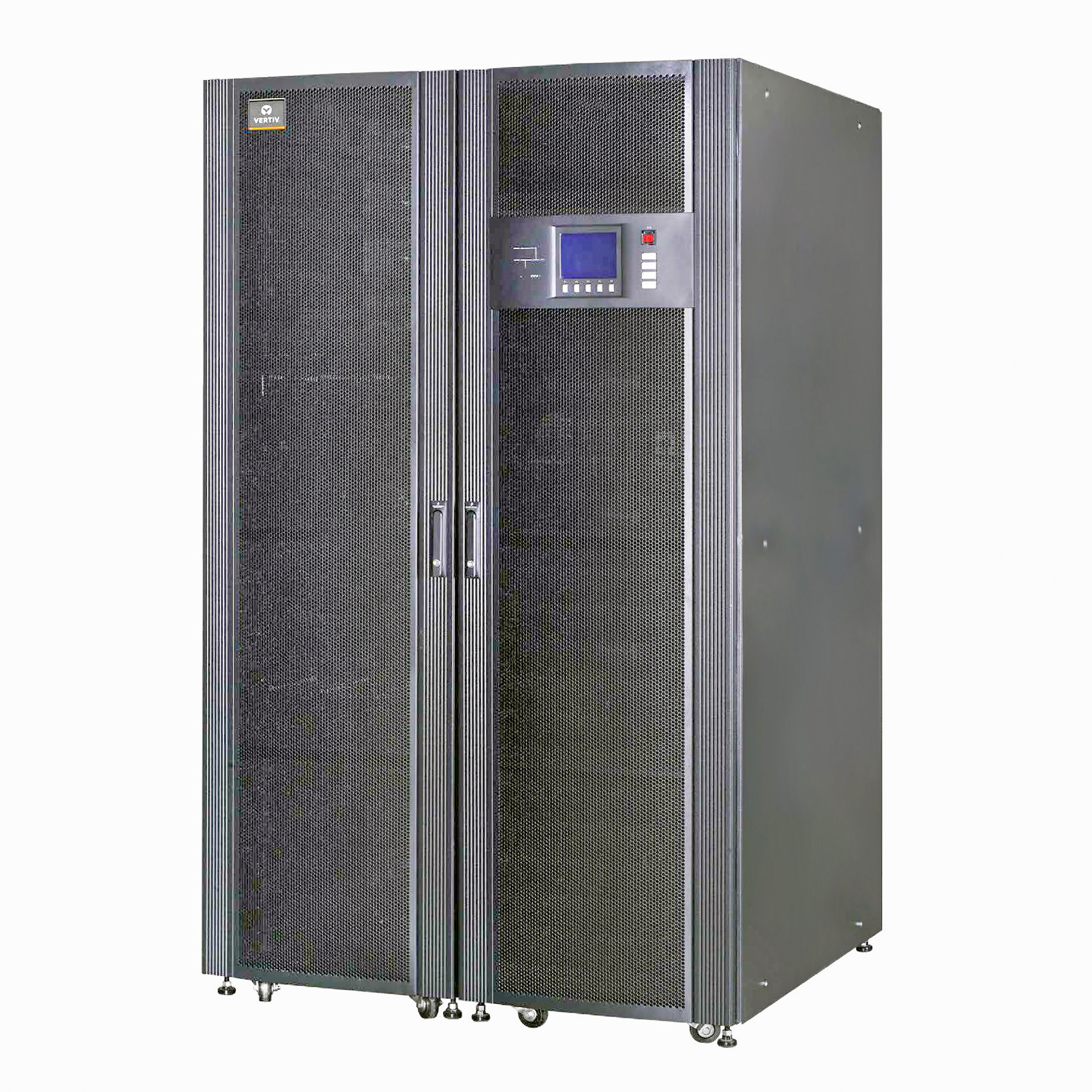 Liebert APM 30kW – 300kW
The Liebert APM is the compact UPS system designed to protect small medium computer rooms, with maximum energy efficiency in minimum footprint. It features Flexpower technology, which incorporates distributed intelligence and scalable power in a common assembly. It is suitable for small and medium businesses with the attitude to grow fast: thanks to its architecture that enables the UPS system capacity to start as low as 30kW which can grow with the business up to 600kW.
Models
Benefits & Features
Documents & Downloads
With Best In Class true online double conversion efficiency of 96% in a compact, single frame 19" enclosure, Liebert APM keeps your network protected while saving on cost and data center space. With redundancy options and flexible battery configurations, Liebert APM provides high level of reliability you have come to expect from a Liebert UPS.
30-150kVA
30-300kVA
Benefits
Lowest cost of ownership
Enhanced operational flexibility
"All the Power You Need, Just the Power You Need"
Higher system availability
Features
High efficiency rating of up to 96% true online double conversion mode
FlexPower Technology which allows the configuration of a completely redundant power system, sized to match the capacity of the protected equipment. The unit capacity is easily added, without increasing the system footprint
Parallel technology allowing maximum system capacity of up to 600kW without the need for centralized bypass cabinet and additional external control modules (on selected configuration)
With the compactness of the power module, the best in the market, within the same rack there is room to accommodate internal batteries providing a backup time up to 30 minutes in the 30kW configuration and up to 5 minutes in the 90kW configuration
Different combinations of internal and external batteries are available to cope with the various application scenarios
Flexible battery configuration: 30 to 40 battery blocks per string