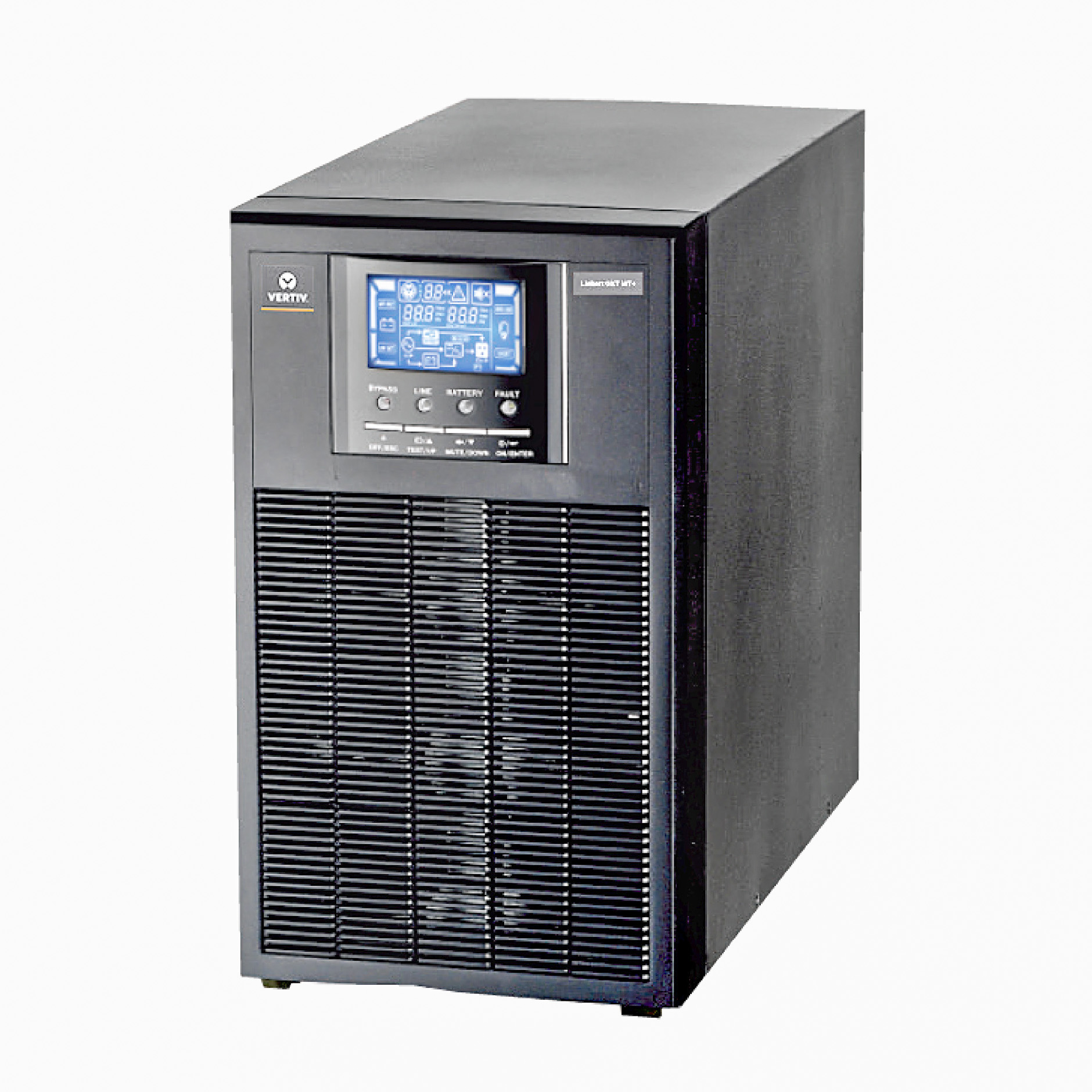 Liebert GXT MT+ 6/10/20Kva
Liebert GXT MT+ Series systems is true double conversion online UPS systems designed to provide with a capacity of 6/10/20 kVA. Liebert GXT MT+ units feature total isolation of the load from the mains – isolating input and output sections, and making the systems ideal for Data Networks / Small Data Centers/VOIP Applications application. The units support hot standby configuration, making them suited for critical applications like banks.
Additional information
Benifits & Features
Documents & Downloads
Additional information
| | |
| --- | --- |
| Industry | Banking, Financial and Insurance, Construction & Engineering, Data Center/Colocation/Hosting, Education, Manufacturing & Industrials, Oil & Gas |
Features
IGBT Based Rectifier
True Online Double Conversion with DSP Control Technology for High Performance and Reliability.
New Graphical LCD Display Provides UPS Data, Alarms and Helps in faults diagnostics and trouble shooting.
Double Conversion Efficiency upto 90%.
Active Input Power Factor Correction 0.99.
0.8 Output Power Factor.
Wide Input Voltage window (110 - 280 Vac) for Indian Environmental Condition and for Optimized Battery Performance.
Configurable Output Voltage (200/208/220/230/240 Vac.)
Generator Compatible with Wide Input Frequency Range (40 Hz-70 Hz).
4 Stage Extendable Charging Design for optimized Battery Performance.
Adjustable Battery Charging Current 1/2/4/6 Amps according to Battery Capacity and Rating.
50/60 Hz Automatic Frequency Converter Mode.
Intelligent Monitoring with Standard RS232/USB Port Plus Slot Available for RS485/Dry Contact/SNMP Card.
Inbuilt OVCD.