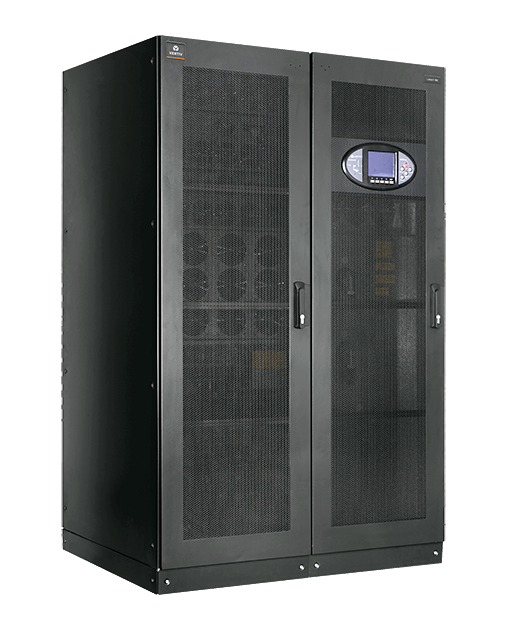 Liebert NX 250kVA – 1000kVA
The Liebert NX delivers the best combination of availability, reliability and energy-efficiency. It presents industry-leading features such as intelligent energy management that promotes efficient energy measures in the infrastructure and outstanding power protection technology that is designed to use optimum energy, generate less co2 and occupy optimum footprint in order to provide significant cost savings.
Models
Benefits & Features
Documents & Downloads
The Liebert NX is equipped with transformer-free design with full IGBT double conversion technology that enables extraordinary savings on installation and operating expense at the same time delivering high quality protection for your critical load.
250kVA
300kVA
400kVA
500kVA
600kVA
800kVA
1000kVA
Benefits
Easy Installation
Suitable for top & bottom cable termination - no need for additional space / cabinet
User friendly multi-lingual intuitive large LCD HMI
Standard built in LBS function
Maintenance-Free
Front access
Low MTTR due to granular design architecture
Built-in static and maintenance bypass
Standard built-in D class lighting protection
Longer battery life through smart battery management
Brochures And Data Sheets