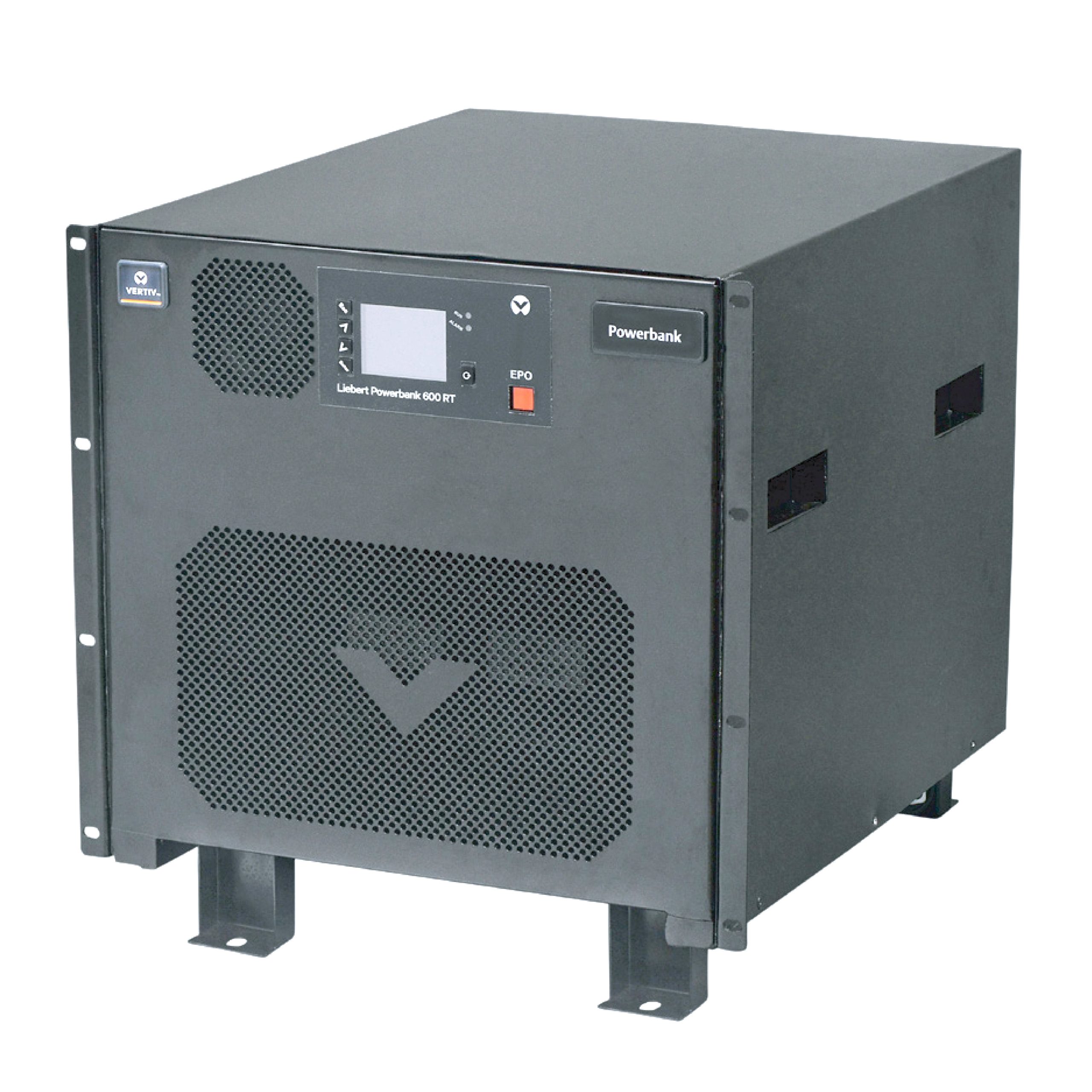 Liebert® Powerbank 600 RT 3 X 1
In today's dynamic world, it is not enough for enterprises to have basic power protection. With digital trends constantly emerging and transforming the way you do business, business continuity is all the more vital. You simply cannot afford downtime in your critical system or waste time recovering these systems after a disruption. What you need is a robust, high-speed, reliable UPS system, which offers perennial, roundthe-clock protection to diverse application needs.
Benefits & Features
Documents & Downloads
Features
Fully-digital control with high output voltage precision
Inbuilt isolation transformer

Early Warning of UPS System

Status

Periodic Battery Testing
Power-Factor Correction
Manages all the nine power problems including sagging, spikes, and fluctuations
Built-in Ethernet port includes compatibility with intelligent cards (SIC card, RDU_SIC cards, etc.,) with browser support. Integrable with SCADA and BMS
Built-in-power charger for fast charging reduces battery charging time.
Prolonged backup time through cascaded connection.