Prasa Delivering 6 Data Centers at the Same time…Covering every part of #India
Digital Marketing Team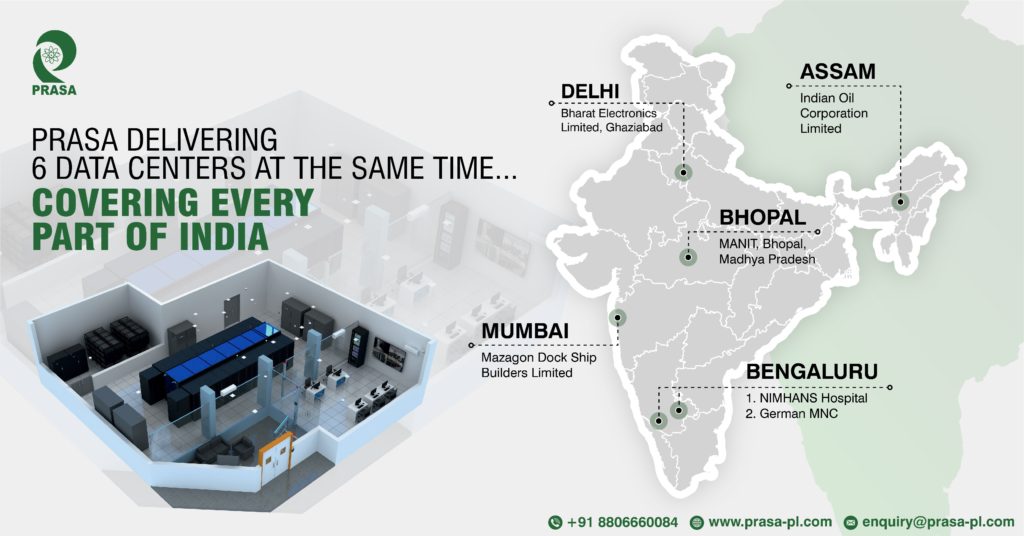 Prasa Delivering 6 Data Centers at the Same time..
Covering every part of #India
End-to-end Data Center Build Solutions
Prasa has been one of the pioneers in mastering the art of building end-to-end data centers for a prestigious list of customers. We have been at the forefront of providing data center build solutions and specialize in it. We make the most of every opportunity to serve our customers by building a customized data center that satisfies all their needs and requirements.