PRASA is pleased to announce the onboarding of Mr. Vinay Heda
Yogendra Singh Rajput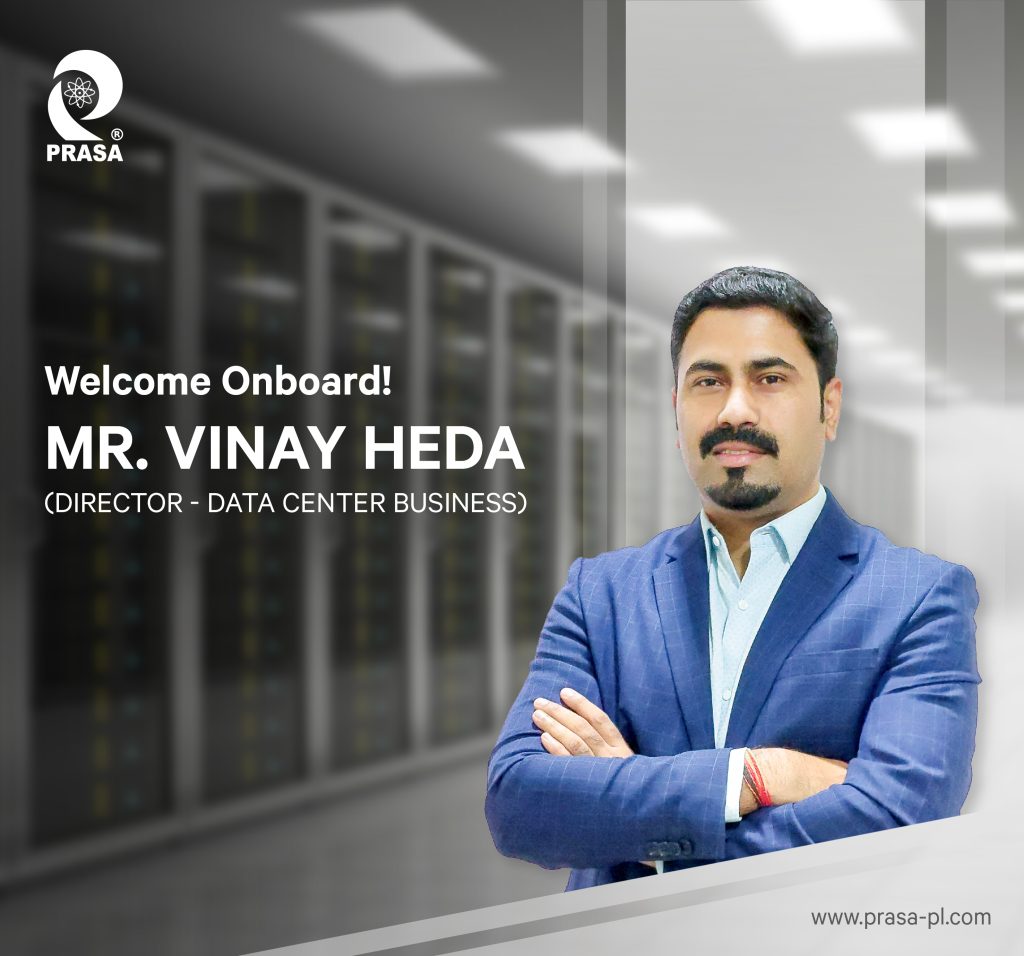 PRASA is pleased to announce the onboarding of Mr. Vinay Heda – an accomplished & experienced senior executive, as a Stakeholder and in the capacity of Director to take on PRASA Data Centre business. He brings over 15 years of a successful career in the Electrical & Automation industry and has credible experience in driving Sales, Business Strategies, Marketing, Operations, and Customer engagement.
Prior to joining PRASA, Mr. Vinay worked with SIEMENS, R Stahl, L&T, Honeywell & Schneider Electric, in various functions and capacities to drive growth, success, and customer satisfaction. He is an alumnus of SP Jain Institute of Management & Research, Mumbai, and the Govt college of engineering, Amravati.
At PRASA, Mr. Vinay will be part of the management team and will take on business growth & strategies. We are confident that he will provide valuable insights and leadership to help us achieve our goals and objectives.
Please join us in welcoming Mr. Vinay to our organization. We look forward to his contribution and the positive impact he will have on our team and our business