Evolution of Data Centers
Anchal Drolia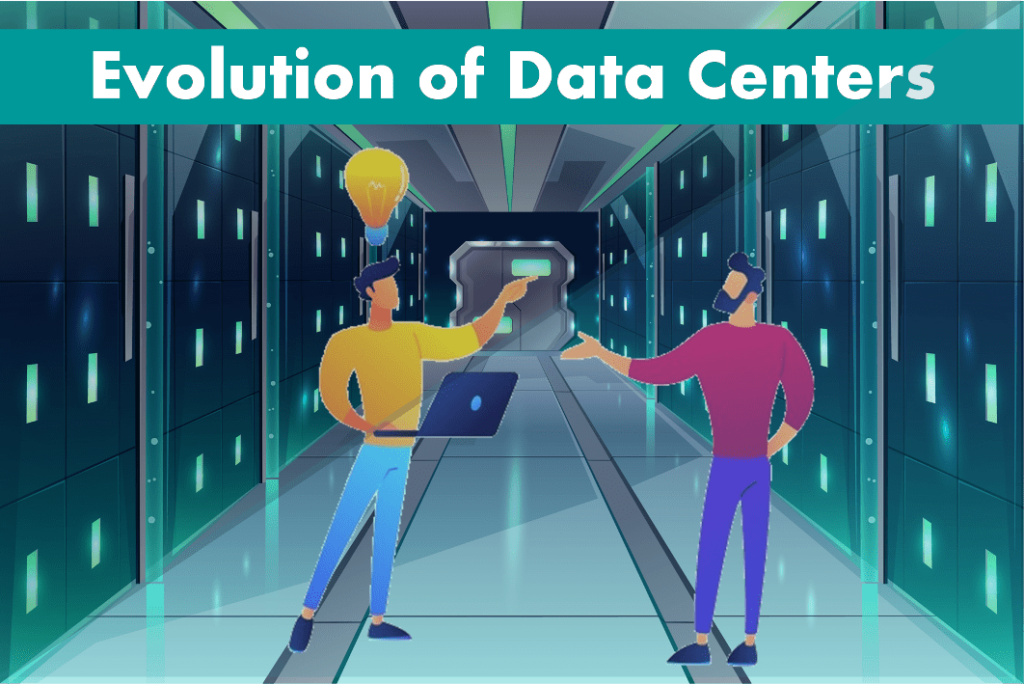 Prasa has started a series of mini-blog posts to examine the role of technology and data centers. It will cover the past, present, and future of technology and data centers, and how they are helping us in dealing with the pandemic. Today, we start by looking in the rear-view mirror. This is the first post in this series and it will briefly tell you how data centers have evolved to become one of the most essential entities enabling every technology.
In the last days of the financial year 2019-2020, India and the world have slowed down due to the coronavirus pandemic. Most of us are limited to our homes and as we work from homes, no companies, organizations, or institutions are working as usual. As a part of our organizations and global economies at large, we are mostly dependent on the internet to help us function and further the economy.
In the situation where we find more than usual time for ourselves at home, we should utilize our time in the best possible manner. We would all like to indulge in something productive that would benefit us not just professionally but also personally in enhancing our knowledge and honing up our skills.
But what exactly would that be?
The new intriguing yet knowledge-enhancing "Data Center and Technology Reads Series". With this series, Prasa not only helps you boost your proficiency but also lifts up your mood.
Starting with the first blog post of the series, today we are talking about how simple data computing and storage has evolved to give us brilliant data centers we know today. The journey started in 1946, here is how it goes –
1946 – Electronic Numerical Integrator And Computer (ENIAC) was launched by the US Army, which is considered as the first general-purpose electronic digital computer.
1951-54 – Universal Automatic Computer (UNIVAC) came out, which became the first computer to store data on magnetic tapes.
1960 – Huge machines are being used for computing and storage purposes. These machines are placed in separate rooms under a controlled environment.
1971 – Intel introduces 4004 processor, first general-purpose programmable processor. It served as the building block which could be customized to perform a variety of functions.
1980 – Personal Computer is introduced, bringing a boom in the microcomputer Industry. Computers started being installed rapidly.
1990 – Birth of modern data center, as microcomputers begin filling up old mainframe computer rooms as servers. Big companies start to assemble these servers inside their walls.
Mid 90s – '.com' surge creates a need for faster internet connectivity and non -stop operation. Larger data centers come in, and data centers as a service model gain popularity.
2001 – VMware ESX was launched, the first server virtualization product, which runs directly on server hardware without an additional underlying operating system.
2007 – Modular Data centers are introduced, revamping the fundamentals of corporate computing.
2008-2011 – A shift of focus is seen towards power efficiency, cooling technologies, and management of facilities.
2013 – Google invested in massive internet infrastructure, driven by the expansion of Google's global data center network.
2019 – A distributed computing paradigm is required which has changed the data center dynamics again with the prevalence of edge data centers.
And this is how our modern data center came into being. To know more about Edge Computing, click here.