PRASA team completed two large data center projects simultaneously in Bengaluru and Mumbai in a record time of 120 days
Yogendra Singh Rajput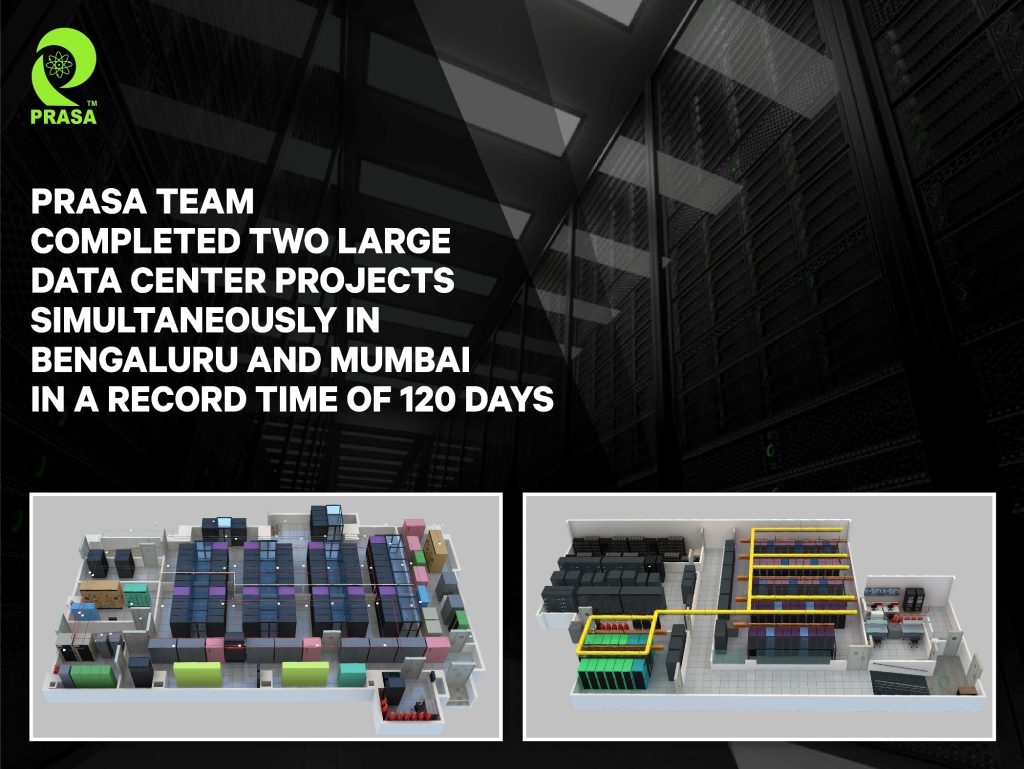 PRASA is proud to share the commissioning of 1.2MW high density rack Data Center for one of World's largest color motion picture company. We take pride is sharing that this project was completed in a record time of 4 months in all aspects at Bengaluru. Another feather in our cap. This was done in parallel with another project of 100 racks data center for India's reputed Stock exchange based in Mumbai. 2 Projects completed in parallel at the same time in 2 different cities in record time of 120-130 days establishes our belief in executing multiple projects for Data Center infrastructure implementation for our prestigious customers. Looking forward to the next one!!
Special thanks to all our customers and kudos to PRASA's project team for working round to clock in order to satisfy the customer's needs in stipulated time period.
PRASA is a Pioneer in Data Center industry and it puts high importance in research, development and analysis to gain insight into future technologies which will allow it to serve its client better and grow in a streamlined manner.
Prasa, an ISO 9001 – 2015 certified company, is among the leading data center and mission critical infrastructure solutions and services providers, in India. Prasa provides turnkey solutions including everything from consultancy to deployment, and management to maintenance, and finally backing it up with resilient products and critical services. Established in the year 1994, Prasa has gained vast experience in the ever-changing environment of data centers and mission critical infrastructure. Prasa has partnered with the many leading brands for indoor and outdoor equipment installed in data centers and has portrayed itself as the leading solution provider for mission critical and energy efficient infrastructure.