PRASA | GRC :-The Definitive Guide to Immersion Cooling
prasaadmin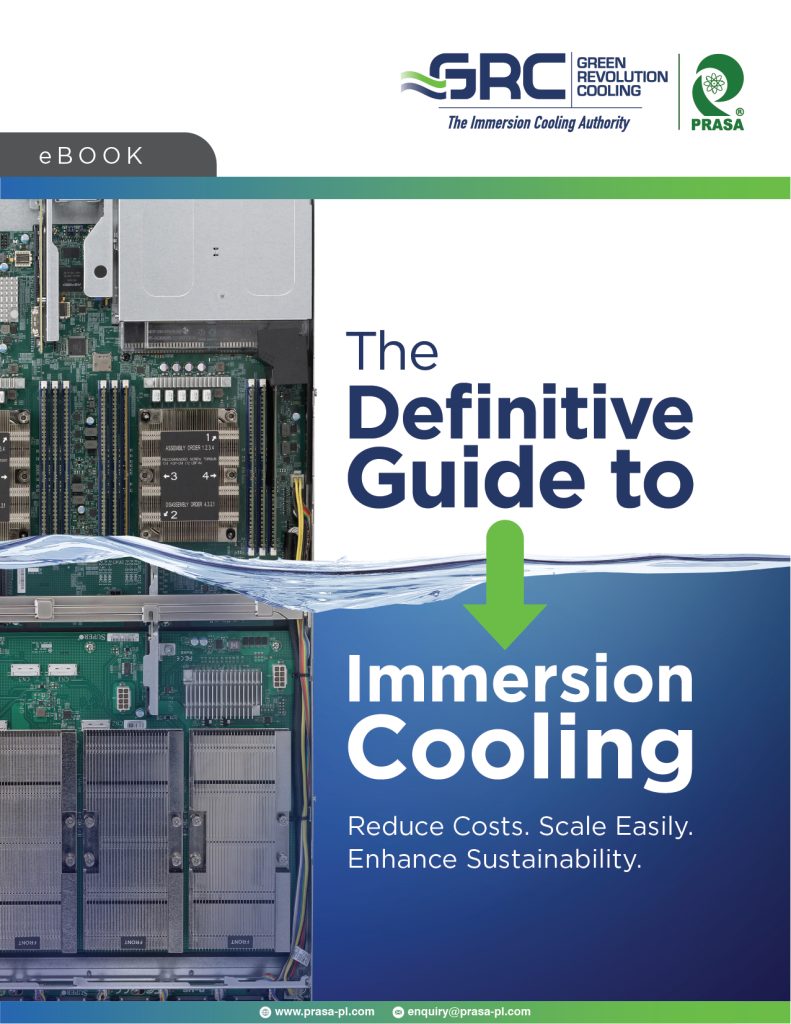 Download to discover the new standard in data center cooling!
Definitively Cool, Absolutely
Eye-Opening
Get Our FREE eBook: PRASA | GRC The Definitive Guide to Immersion Cooling
With data center demands soaring, legacy cooling systems are proving themselves unable to rise to the occasion. Immersion cooling is coming on strong as a highly effective, economical and sustainable solution. Check out this comprehensive eBook and see if immersion can help you accomplish your mission.
This FREE, in-depth resource will explain:
Common data center infrastructure barriers
Why immersion is superior to air
How to lower PUE, reduce server energy draw, decrease CAPEX, OPEX and TCO, simplify capacity planning and more
Using immersion cooling to future-proof your data center