Prasa Ensured 100% Uptime at the Fastest Supercomputer in India during the 3 Day Shut Down
Anchal Drolia
Prasa provided seamless transfer of operations and maintained 100% uptime when the data center for the fastest supercomputer, Pratyush located at Indian Institute of Tropical Meteorology (IITM), Pune had to be shut down after an employee tested positive for Covid-19. Prasa shifted the operational forecasts to Mihir located at National Centre for Medium Range Weather Forecasting (NCMRWF), Noida for 3 days, while the facility was being thoroughly sanitized.
Prasa has deployed two of the largest data centers for supercomputers – IITM and NCMRWF, and ensured that complete load was shifted to Noida for 3 days and back seamlessly. These crucial data centers cannot be allowed any downtime. Hence, a team from Prasa travelled to Noida to enable the crucial functions for 3 days. This is the first time the supercomputer and the data center had to be shut down for a few days.
Jay Burse-Director, Prasa said, "Prasa is happy to play a part in aligning all functions of the supercomputer. Data Centers are essential services and delivering these services at such colossal scale needs expertise, experience, and precision, which is what Prasa is known for. When most of the population needs to stay at home, someone has to make sure that critical services work smoothly to keep everyone safe."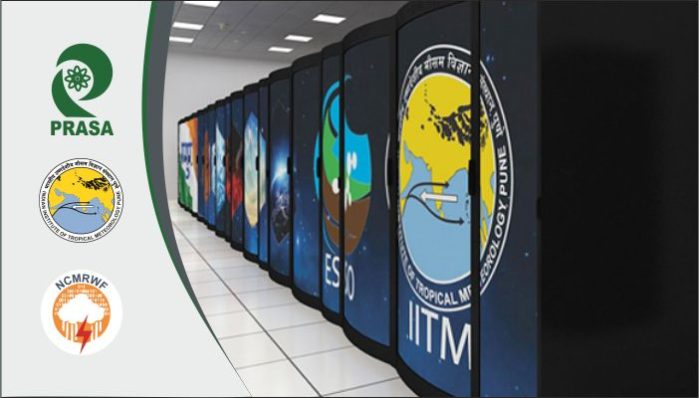 India's two fastest supercomputers – Pratyush and Mihir were recognized in the top 100 list globally in 2018. Pratyush escalated India to fourth position after Japan, UK, and US for dedicated HPC resources for weather community. It has high performing computing facility of 4.0 Peta Flops which has significantly improved the ocean forecasts that includes marine water quality along with tsunami forecasts with better lead time.
About Prasa Infocom & Power Solutions
Prasa, an ISO 9001 – 2015 certified company, is among the leading data center and mission critical infrastructure solutions and services providers, in India. Prasa provides turnkey solutions including everything from consultancy to deployment, and management to maintenance, and finally backing it up with resilient products and critical services. Prasa has implemented the data centers at IITM and NCMRWF in 2018 for the Ministry of Earth Sciences (MoES). IITM and NCMRWF are among the top 100 supercomputers in the world.
Prasa has partnered with the many leading brands for indoor and outdoor equipment installed in data centers and has portrayed itself as the leading solution provider for mission critical and energy-efficient infrastructure.