Prasa to Build and Commission a Tier-III Data Center at IOCL, Bongaigaon, Assam
Yogendra Singh Rajput
Prasa today announced another association with 'The Energy for India,' Indian Oil Corporation Limited (IOCL) for upgrading, designing, and commissioning its next data center. After the successful implementation and uptime maintenance of turnkey data center at IOCL Vadodara, Gujarat in March 2019, Prasa has now won the order to build and commission a Tier-III data center at IOCL Bongaigaon, Assam.
The existing data center infrastructure at IOCL in Bongaigaon needs to be upgraded due to a lack of storage capacity and the inability to support all the needs of their IT department. IOCL Refinery in Bongaigaon has chosen Prasa to build a modular, energy-efficient, scalable, tier-III data center architecture to support its entire IT infrastructure.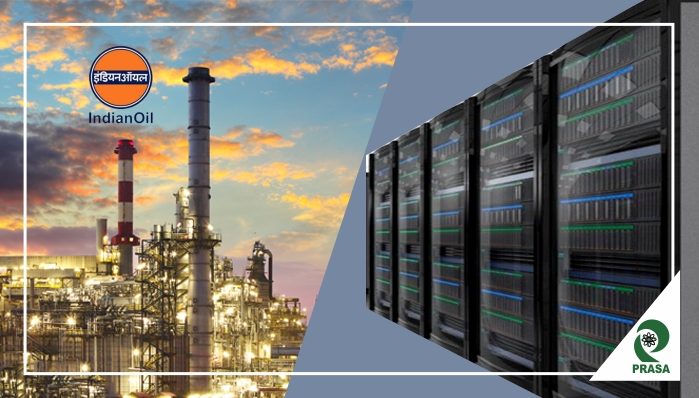 "The trust and confidence shown by an old customer is the biggest testament to Prasa's expertise and service and we are humbled by this wonderful opportunity. We are upgrading the currently live infrastructure with minimum shutdown. Just like IOCL's data center at Vadodara, we will be implementing green computing to make the facility energy efficient." said Jay Burse, Director – Business Development at Prasa.
About Prasa
Prasa, an ISO 9001 – 2015 certified company, is one of India's leading data center and mission critical infrastructure solutions and services providers. Right from providing consultancy to building, then managing and maintaining, and finally backing it up with resilient products and critical services, we do it all! Established in the year 1994, Prasa has gained vast experience in the ever-changing environment of data centers and mission critical infrastructure. Partnering with the leading brands for indoor and outdoor equipment installed for data centers, Prasa has portrayed itself as the leading solution provider for mission critical infrastructure.
About Indian Oil Corporation Limited
Indian Oil Corporation Limited is a leader in all the streams of oil, gas, petrochemicals, and alternative energy sources. With highly-trained personnel, state-of-the-art technologies, and cutting-edge research and development, IOCL has become 'The Energy for India.' Its business offerings are highly efficient, sustainable, and affordable, meeting the everyday needs of the people of India. For more information, please visit https://www.iocl.com/.